Client Log-In
Here is our new client-only LOG-IN Call us for your free sign in information!

Tax Law Information

Ronald J. Cappuccio, J.D., LL.M.(Tax), Tax Lawyer, is a Business and Tax Law Firm emphasizing Personal and Business IRS Tax Negotiation, Offers In Compromise, Installment Agreements, as well as Audits, Delinquent Tax, and Tax Collections Issues, Employee and Independent Contractor issues, Payroll Taxes, Tax Liens, Wage Levy Release, Bank Levies and Seizures. NJ Tax Court, US Tax and US Court of Federal Claims representation.

More? Read here.
Business Law Questions

Business organizations require a business lawyer! Analyzing a business opportunity, small business plan, buying and starting a business, or forming a closely-held corporation, limited liability company (llc), partnership or s corporation, demands an experienced business attorney.
More? Read here.
Non-Profit Law
Proper tax and legal organization helps prevent the failure of Non-Profits. The not-for-profit field has proven to be fertile ground for audits and attacks by State and Federal government agencies. STOP! Don't be the next victim!
.
....More
LLC Lawyer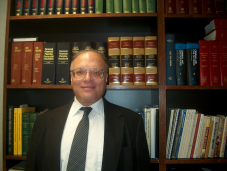 Ronald J. Cappuccio, J.D., LL.M.(Tax), business and tax attorney, has more than 30 years of tax and business law experience. Our firm helps form businesses and helps you grow and increase the profitability of your business. We will not let the IRS and state government prevent you from being successful.
As a lawyer since 1976, admitted to practice before NJ State and Federal Courts, including the US Tax Court and the Court of Federal Claims, I have helped clients from around the U.S. as well as multi-national clients. I have established many Limited Liability Companies , Corporations and businesses.